Advantages of Doing Business with the BSA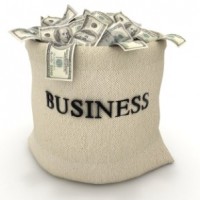 – BSZ performs the complete administration regarding employees, employee registration and cancellation, payroll calculation and pays the employees in a fast and efficient way, instead of clients.
– BSZ possesses a large database of talented workforce with diverse profiles.
– Employers pay significantly lower tax rates and payroll taxes when they hire employees through a youth or student association, which is certainly the cheapest legal way of employment in our market.
– This method of employment enables the employer to hire employees only for a period necessary to complete the given work task.
– BSZ provides numerous benefits to all employees, through discounts, benefits and various trainings.
– Our clients have additional services at their disposal, such as marketing and promotional activities, market researches, credit financing of employer payments and many others.
We collaborate with approximately 500 legal entities in Belgrade and Serbia, from public and community-owned companies, government institutions, institutes, faculties, banks, to a number of private companies and businesses, as well as with student, humanitarian and non-governmental organizations. We come to you, take all necessary documentation, finish all the legal and administrative paperwork…
The only thing you need to do is call us, and we will do everything else.