Belgrade Student Association is unmatched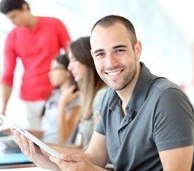 Based on the latest poll, Belgrade Student Association is unmatched in terms of quality of its services and the customers' satisfaction.
Over 93% members of our Association, aged 15 to 35, answered positively to all questions regarding the business activities of the Belgrade Student Association. First of all, members underlined familial relationships and the great care of the BSZ about the protection of its members' rights. Another important aspect that was emphasized by the members is that no member of the BSZ who participated in the poll ever had any legal or administrative problem.
Over 89% of the companies that use our services emphasized the fact they never got a candidate who did not meet the expectations of the employer as a special benefit of doing business with the BSZ in the results of the poll.